On the last evening of the year it is impossible not to review the 12 months that have passed. But I would also like to show some photos of my winter runs of the past two and a half week, which I spent in the Netherlands.
Overall, 2014 has been a very good year for me. Here are some highlights:
For a hotel review, Ahmed and I travelled to Abu Dhabi after the Dubai marathon;
I accompanied Ahmed on a business trip to Stockholm and another small village in Sweden;
I flew first class to London and spent an amazing three days there for work;
Ahmed and I made a road trip in Spain, where we visited stunning towns like Toledo, Granada, Marbella, Mijas, Córdoba and our eternal love Seville;
We then continued to Portugal, about which I may write later;
For work (what a tough job I have!) I went on a press trip to Singapore;
I covered the Vogue Fashion Dubai Experience for the Saudi Gazette;
I enjoyed my work as a journalist for the Saudi Gazette enormously. Some of the highlights can be read in the "What I've been up to" posts;
And last but certainly not least, I got pregnant and we made the major decision to move to New Zealand in January 2015.
The last two weeks of the year I spent with my family in the Netherlands. Although Ahmed could not be there with me, I had a wonderful Christmas and was able to meet most of my friends.
We spent the 25th of December at my parents' home with my sisters, their boyfriends and an uncle. The evening was filled with laughter, a nice dinner, and lots of presents. The baby got very spoiled as well!
The following day my parents, uncle and I went for a hike in the woods. What was supposed to be a short walk turned out in a 3-hour, 12-km hike! It was lovely anyway.
Something I truly enjoyed were my runs in a winter wonderland. Though we didn't have a white Christmas, last Saturday (3rd Christmas day?) snow was falling the entire day, and on Sunday morning I decided to wake up right before sunrise to go for a long, 21-km run in the magic landscape. I stopped several times to take a photo.
On the last day of 2014, my sister and I drove to the small town of Schoonhoven for the Oliebollenloop (a run called after the kind of donuts that are traditionally being served on New Year's Eve), which we ran with two of our cousins. Despite being 24 weeks pregnant, I finished second lady at the 10 km run with a time of around 43:30! More about running during the second trimester later. 😉
In terms of running, 2014 has been a quiet year. Not that I haven't trained much – I ran a total distance of 2,373.1 km – but I haven't run many races and achieved even less PBs, apart from the marathon in Dubai. That being said, I feel like I'm in the best shape ever, and my time today confirms that. I am looking forward to running in 2015, although I also realize I won't be able to run for several months and I have no idea if I can continue my focus once I have a baby.
To conclude, here is a little review of my blog in 2014, prepared by WordPress. But let me, before I give you the link, wish you a very happy New Year's Eve and an even better beginning of the New Year. May 2015 be filled with happiness, joy, health, love, peace, and a better you!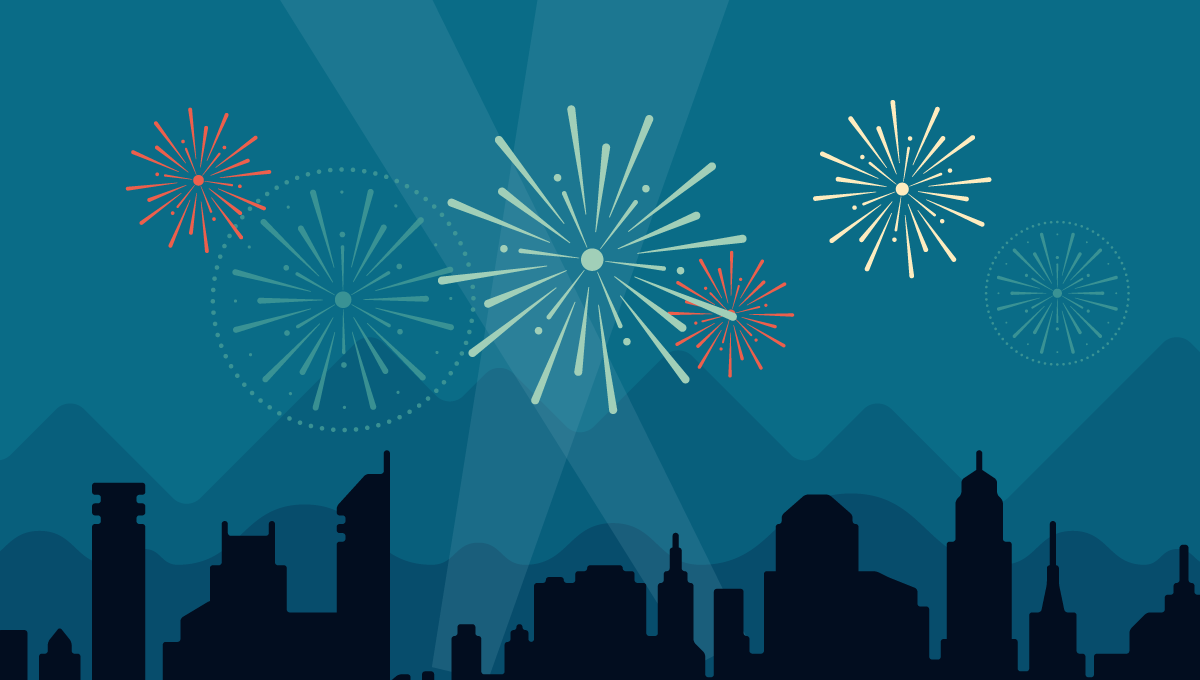 Here's an excerpt:
A San Francisco cable car holds 60 people. This blog was viewed about 2,800 times in 2014. If it were a cable car, it would take about 47 trips to carry that many people.
Click here to see the complete report.